Order Online Express

offers a Full Range of Website Services for Restaurants

Having a well designed website is important for making a good first impression with new potential customers online. Learn more about our web design services and how we can help build a credible online presence for your restaurant.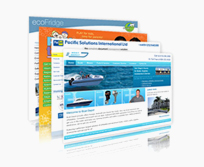 Website Design and Updates
Your website represents of your business before your customer ever considers dining. Don't let a poorly designed website deter potential customers from trying your restaurant for the first time. Make sure your website represents you well and provides the all of the information your hungry customers need to place an order with you. Website Designing Services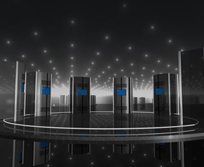 Website Hosting
Having a reliable company to host your restaurants website is a very important thing to consider when choosing a web hosting company. Our servers have a 99% uptime history making it one of the most reliable companies to host your restaurant's website with. Pricing starts at $9.99 a month or $99 for the whole year. Website Hosting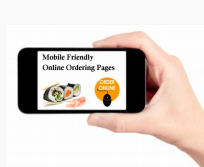 Mobile Friendly Website Conversion
Nearly half of all visits to your restaurant website are coming from mobile devices. Consider this statistic: "67% of people are more likely to buy from a company if they use a website which is mobile friendly. And to make matters worse 61% of them leave immediately if it is not mobile friendly!! . Convert your existing website to a mobile friendly version today. Mobile Friendly Website Conversion and Design
Choosing the Right Online Ordering System for Restaurants just got Easier
Are you still looking for the right online ordering system for your restaurant? Stop looking. Order Online Express offers restaurant owners a superior online ordering system that works right through a new or existing website. Your customers will enjoy a more interactive version of the menu that is on your restaurant`s website.
Online ordering for restaurants is a service that is widely used and very becoming a popular way of ordering. Customers are able to place an order from their smart phone, tablet or laptop at their convenience whether they are on the bus commuting home, pre-ordering from the office or relaxing in the comfort of their own home.
Order Online Express has added specific features to our online ordering system that help restaurant owners to easily add online ordering to their current operations. Highlighted features are a customer phone number verification, a phone call notification for the restaurant, up-selling prompts to promote larger orders and the ability to accept orders by either fax or email.
Looking for a mobile friendly online ordering system? Your customers will be able to easily view your restaurant menu from a smart phone or a tablet. Each menu has a responsive website design so that your customer will always view the version that is best for the screen size they are viewing it on.